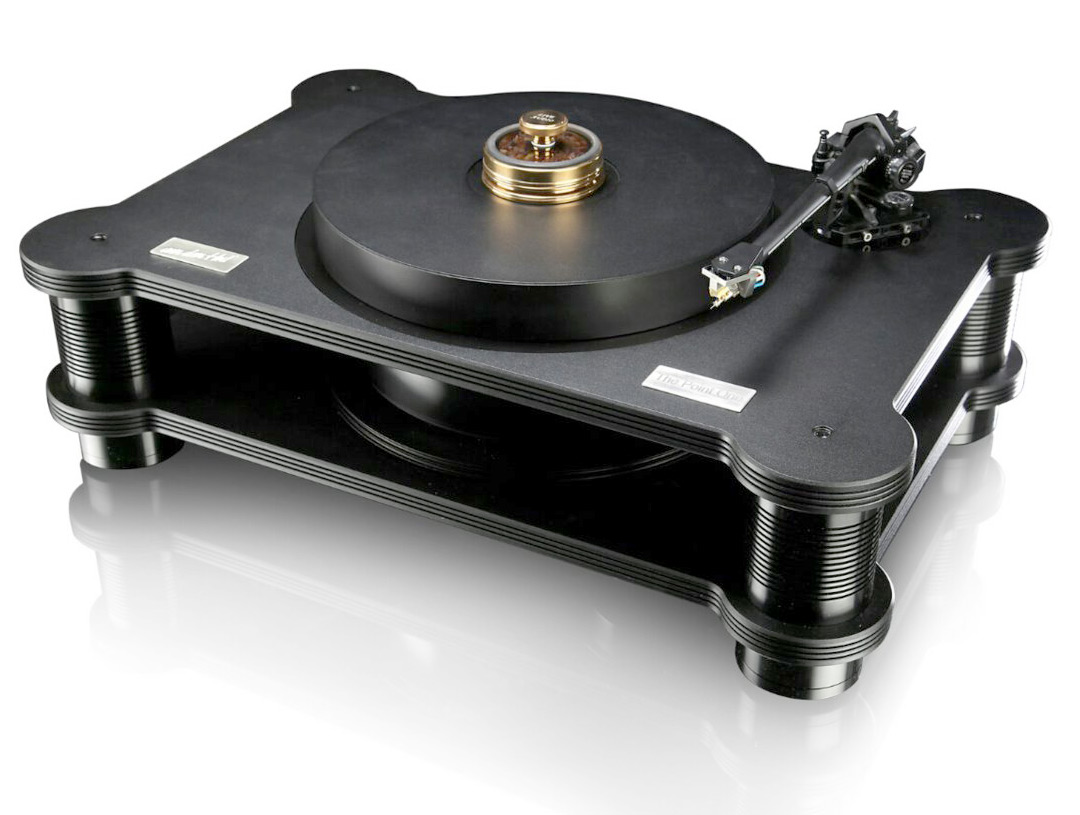 All'ultimo Munich Hi-End Show, la A.J.Van Den Hul ha presentato un giradischi con piatto a sospensione magnetica: Van Den Hul The Point One.
Il giradischi Van Den Hul The Point One ha il perno poggiato su un singolo cuscinetto a sfera, mentre per il centraggio e la stabilizzazione del piatto (di grande massa), si fa uso di un sistema a sospensione magnetica.
In tal modo l'attrito meccanico e, conseguentemente il rumore della rotazione del piatto, sono ridotti al minimo.
Il telaio è a due sezioni, disaccoppiate da isolatori e le parti (metallo CNC) sono lavorate dal pieno.
Le caratteristiche tecniche complete non sono ancora in circolazione, come il prezzo, che in rete si vocifera intorno ai 30.000 euro.
Produttore: VAN DEN HUL