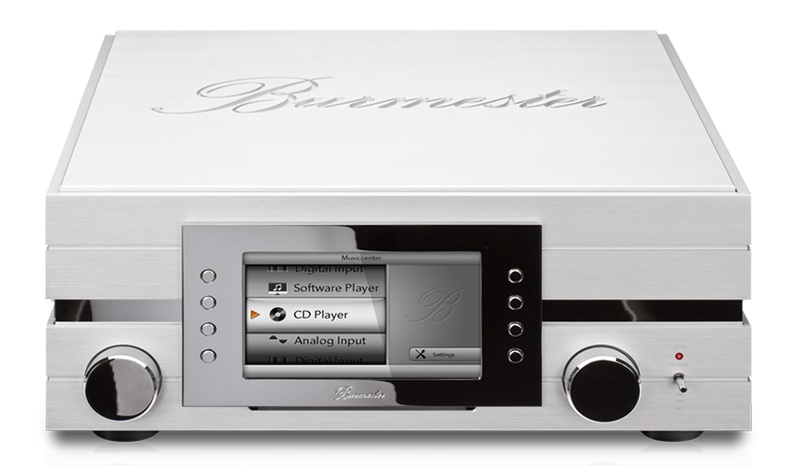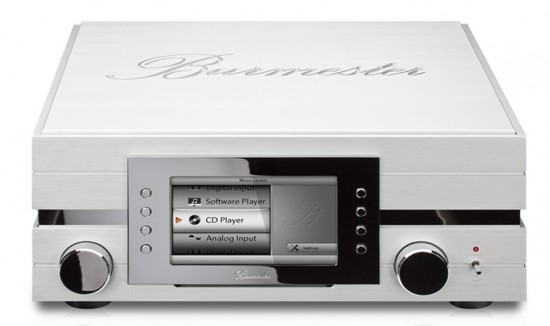 Alla faccia della crisi! Ci vogliono più di trentamila euro per portarsi a casa il Burmester 111 Musiccenter, un player di musica liquida in HD da sogno con funzioni di storage e DAC.
Tutto quello che serve per godersi a pieno l'universo della musica ad alta risoluzione. E anche di più. Il Burmester 111 Musiccenter è molto di più di un semplice network player e la chiave sta proprio nella parola "Musiccenter" compresa nel suo nome e che esplicita la sua natura assolutamente centrica rispetto all'ecosistema dell'intrattenimento musicale ad alta fedeltà dell'audiofilo e del melomane.
Il Burmester 111 Musiccenter è un preamplificatore con integrato un DAC top level, tre ingressi analogici e sei ingressi digitali: insomma, vuole – a diritto – diventare il cuore pulsante dell'appassionato.
L'isolamento di tipo galvanico garantisce alla sezione preamplificatrice l'isolamento dalle sezione server, per escludere potenziali interferenze reciproche e anche da e verso il DAC. Il trattamento dei segnali di tipo analogico è assicurato dalla circuitazione X-Amp2, sofisticata nella sua realizzazione tecnica, semplicemente entusiasmante nelle performance.
Un microprocessore espressamente dedicato alla parte server assicura una velocità ed un'esperienza d'uso sin qui inedita, rendendo le tracce da ascoltare pronte al "play" in frazioni di secondo. La musica digitale è gestibile direttamente dal Burmester 111 Musiccenter, via telecomando, browser web e – ovviamente – via WiFi con l'apposita app per Ipad. Lo streaming via WiFI è anche possibile, così come il ripping dei CD della propria collezione, che andranno ad alimentare l'hard disk allo stato solido interno e saranno riconosciuti dal database, che provvederà a nominarli correttamente nei meta tag.
Parlavamo degli hard disk: sono due, in modalità mirror, così che uno è il backup dell'altro e la probabilità di perdere la propria collezione è pressoché impossibile. Il Burmester 111 Musiccenter gestisce sino a 3 TB di capacità e hard disk sia di tipo SSD sia a piatti rotanti, mentre il disco di sistema già montato è di tipo SSD.
Caratteristiche tecniche Burmester 111 Musiccenter
3 analogue inputs (3 x XLR)
6 digital inputs (3 x RCA, 3 x TOSLINK)
Min. 2 x 1TB hard drive capacity for music (data storage/data storage with two mirrored hard drives)
RAID 1
SSD hard drives
Supported audio formats: FLAC / wav / mp3
Can be integrated in a network via LAN / WLAN
Sampling rate for D/A conversion can be selected from either 96 kHz/24 bit or 192 kHz/24 bit, according to personal preference
High-resolution 7" display for good visibility
High-end ripping function
UPnP server
Local music database containing over 3,000,000 titles for matching file data from ripped CDs
Internet radio
Songs assessed using standard five-star evaluation system
Local playlist management + playlist streaming on all clients
Samba share
Audio ID function for recognizing unknown music titles
Napster accounts can be incorporated
Worldwide access to stored music data library possible via VPN tunnel
Uninterruptible power supply (UPS)
Customer specification of cabinet possible
Prezzo: circa 31.900 euro
Il dettaglio delle caratteristiche è disponibile in formato pdf.
Produttore: BURMESTER