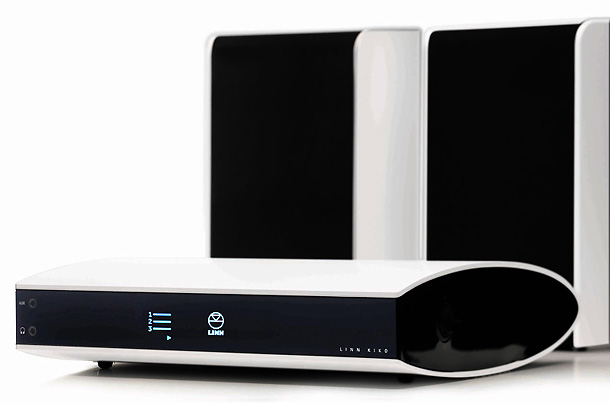 Kiko è il nuovo sistema musicale della Linn. Offre grande qualità e una veste estetica rispondente alle esigenze del moderno appassionato di musica. Verrà presentato al prossimo Top Audio e Video Show 2012 a Milano.
Oramai, tutti siamo abituati ad accedere a contenuti musicali e video su Internet e Kiko è proprio un lettore musicale di rete, che consente di riprodurre contenuti digitali e controllare il tutto utilizzando lo smartphone, il tablet o il laptop.
Kiko unisce la comodità alla qualità del suono e può fornire musica per tutta la casa, una singola fonte per un suono incredibile in qualsiasi ambiente.
Dal design compatto ed elegante, Kiko è abbastanza piccolo per trovare un posto in qualsiasi soggiorno, cucina o camera da letto.
Se la casa dispone di una rete e di una banda larga, Kiko può essere aggiunto alla rete domestica e ottenere il controllo, senza fili, dell'intera collezione musicale.
Chi usa, ad esempio, iTunes sul computer portatile, con Kiko potrà trasformare il suono in un suono favoloso. Si accorgerà di non aver mai sentito una musica così dal computer.
Lo stesso vale per i film, per la TV digitale o satellitare, per il lettore Blu-Ray e la console di giochi. Collegando tutto a Kiko, si potrà ascoltare un audio brillante e le colonne sonore più esaltanti.
Il sistema Kiko Linn comprende un lettore musicale di rete, con l'amplificazione integrata e una coppia di diffusori. È possibile scaricare un'applicazione di controllo per lo smartphone, il tablet o il computer. È tutto compatibile e incredibilmente facile da usare.
Produttore: LINN
Amazon Auto Links: No products found.
Amazon Auto Links: Could not resolve the given unit type, . Please be sure to update the auto-insert definition if you have deleted the unit.