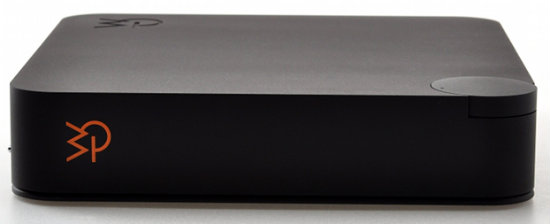 Dal Giappone arriva il Bakoon-11R, l'amplificatore dual mono contenuto in un case realizzato da un singolo blocco di alluminio.
Forte dell'adozione della tecnologia SATRI, proprietaria di Bakoon e in grado di far raggiungere all'audiofilo livelli di ascolto hi-end, l'AMP11-R ha al suo interno un circuito IC a componenti discreti sviluppato in origine negli anni '80 e che costringe il segnale in ingresso a un percorso di amplificazione lontano da alti voltaggi e quindi interferenze e sporcizie varie. Il tutto usando come connettori i ben più stabili BNC, non per nulla di fatto lo standard del mondo video professionale. Ciò implica un bassissimo rapporto segnale/rumore, che oltretutto rimane costante.
Ma non è tutto. Il Bakoon AMP-11R, di origine giappo-coreana, viene fornito anche con la RCK-11, una piattaforma antivibrazioni dedicata.
L'uscita cuffia viene definita oltreoceano come una delle migliori mai realizzate all'interno di un amplificatore non dedicato.
Non sappiamo se davvero il Bakoon AMP-11R è il miglior ampli hi-end compatto, di sicuro sappiamo che regala all'appassionato esperienze d'ascolto ai massimi livelli.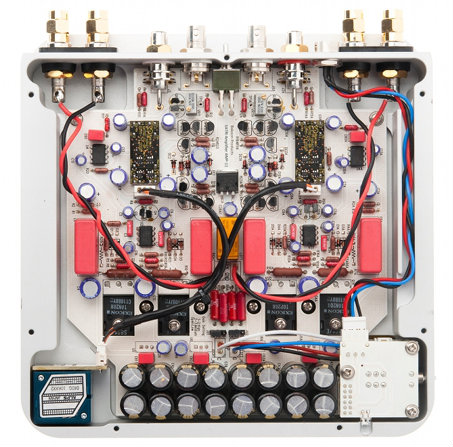 Caratteristiche tecniche dell'amplificatore Bakoon AMP-11R
| | |
| --- | --- |
| Massima potenza di uscita | 15 watts (8 Ω, 1 kHz) |
| Guadagno | 20 dB maximum |
| Risposta in frequenza | 10 Hz ~ 1 MHz (gain at + 10 dB) |
| Ingressi | 1 SATRI-LINK (BNC), 1 Voltage (RCA) |
| Impedenza in ingresso | 3.68 Ω (SATRI-LINK), 100 KΩ (Voltage) |
| Uscite | 5 Way Cardas Binding Post or 6.35 mm Headphone Jack |
| Rapporto segnale / rumore | less than 50 μV (gain at + 0 dB) |
| DC Offset Drift | less than 1 mV |
| Consumi | 20 watts idle, 50 watts maximum |
| Dimensioni | 195 mm (W) x 195 mm (D) x 40.5 mm (H) |
| Peso | 6.4 kg |
Produttore: BAKOON
Distributore: BAKOON ITALIA
Amazon Auto Links: No products found.
Amazon Auto Links: Could not resolve the given unit type, . Please be sure to update the auto-insert definition if you have deleted the unit.