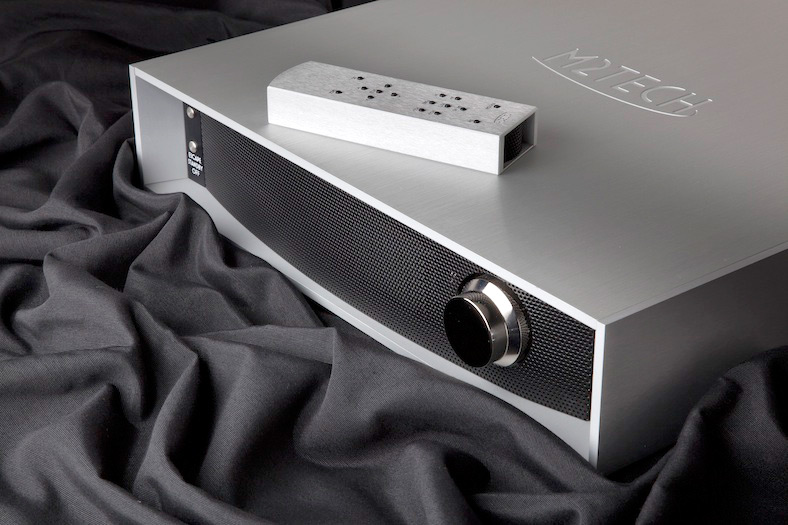 M2Tech Vaughan è un convertitore digitale-analogico fino a 384 kHz / 32 bit collegabile al PC o al Mac da USB, I2S S / PDIF e AES / EBU.
Il DAC M2Tech Vaughan è fornito di oscillatori con jitter ultra-basso e driver proprietari. È completamente automatizzato e dotato di alimentazione a batteria e controllo remoto.
Gli oscillatori del DAC M2Tech Vaughan sono ad alta stabilità, con rumore di fase ultra-basso e ad altissima precisione.
I driver audio usati sono proprietari. Essi permettono il trasferimento di dati audio, mantenendo la qualità del file originale, senza alcuna perdita di qualità della risoluzione. Inoltre, i vincoli di frequenza del campionamento sono superati (i driver Microsoft e ASIO obbligano a funzionare a non più di 96 kHz).
Quando il DAC M2Tech Vaughan viene utilizzato insieme con un'applicazione che legge i file (ad esempio FooBar, disponibile gratuitamente su Internet), è possibile ascoltare la musica digitale a 384 kHz / 32 bit sia su PC, sia su MAC.
Attualmente sono disponibili i driver per Windows XP, Vista, Windows 7 e per Mac con system 10.6 e 10.7.
Il DAC M2Tech Vaughan è dotato di un sofisticato alimentatore a basso rumore e capacità elevata. Un caricabatteria dedicato è gestito dal controller di sistema per una gestione della carica totalmente in automatico.
In questo convertitore sono utilizzati quattro DAC IC per canale in modalità mono pilotati in time shifting, un modo per consentire un implicito filtraggio passa basso anti-alias degli ingressi analogici del buffer che utilizzano condensatori o altri componenti passivi.
Caratteristiche tecniche DAC M2Tech Vaughan
Digital input: 1 x USB B type female, 1 x I2S RJ45, 2 x S/PDIF RCA female, 2 x S/PDIF 75 Ohms BNC female, 2 x AES/EBU XLR female, 2 x optical Toslink, 2 x optical ST, 1 x external clock 75 Ohms BNC
Analog output: 2 x RCA female, 2 x XLR male, 1 x 6.35mm stereo jack (headphones)
I/O Standard: Input USB 2.0 Format, S/PDIF Stereo Digital Audio Format
Sampling Frequency: 44.1 kHz, 48 kHz, 88.2 kHz, 96 kHz, 176.4 kHz, 192 kHz, 352.8 kHz, 384 kHz
Resolution: 16 up to 32 bit
Output level: 2.7Vrms (RCA), 5.4Vrms (XLR), 6.5Vrms (headphones)
Output impedance: 600 Ohms (XLR), 0,5 Ohm (RCA), 10 Ohms (headphones)
THD + noise: –114 dB (@ 1 kHz, 20 Hz ÷ 20 kHz, A-weighted)
SNR: 128 dB (@ 1 kHz, 2 0Hz ÷ 20 kHz, A-weighted)
Dimensions: 45(d) x 9(h) x 45(w) cm
Power Supply: 90 to 265 VAC, 50-60 Hz
Battery duration: 4 hours
Battery charge duration: 4 hours
Charge cycles: up to 3000
Temperature: from 0°C to 60°C
Weight: 10 kg approx.
Produttore: M2TECH